A FLEXIBLE CREATIVE 
CONCEPT SPACE BY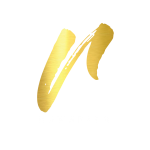 You get a room, a couch, furniture, lighting, a tripod and a backdrop. You only need to bring the camera and the talents.



Suitable for studio filming, interview videos, podcasts, brand & product shoots with influencers.  Comes with 2 Cameras, Tripods, Rigging, Lighting, Sound Equipment, A Backdrop and furniture.


For the recording of musicians, multi-track, live ensembles, voice-overs, foley & sound design.  Comes with all recording equipment, microphones, a workstation and a DAW.


Just need a place to meet?  Give you lobang okay.  Just no hanky-panky.  Empty room with furnishings, and a whiteboard – suitable for brainstorm sessions, workshops, client meetings, WIPs and townhalls.  


All the gear you need to do a full Live Stream Session.  We got the gear, you bring the crew and the stars.  Donezo.  



Need manpower for your shoots or recordings?  Speak to us and we'll sort the rest!  From camera operators, grips and assistants, to photographers, designers, musicians and sound engineers.


Four Star Building
44 Kallang Place #03-302 Singapore 339172
therawroom@rawsparkgroup.com
FB: /therawroom
IG:@therawroombyrawspark
Monday to Sunday: 8:00am to 12:00mn
OFFICE HOURS (FOR ENQUIRIES)
Monday to Friday: 10:00am to 6:30pm